14 Days of Intensive Classroom & Virtual Instructor-Led Training
Upcoming Batches:
November 18th, 2023 (Saturday Batch | Timing: 10.30 am – 5.30 pm)
November 21st, 2023 (Morning Batch – Tue., Wed. & Thurs. | Timing: 10 am – 1 pm)
(Evening Batch – Tue., Wed. & Thurs. | Timing: 7 pm – 10 pm
January 07th, 2024 (Sunday Batch | Timing: 11.30 am – 7.30 pm)
The Lean Six Sigma Black Belt Training program, by Cross Border Executive Management Group, offers a comprehensive and specialized training experience aimed at equipping individuals with the skills and knowledge necessary for success in quality management and process improvement. This program stands out due to several distinctive elements:
Ensuring Global-Quality Products and Services: Participants acquire the expertise necessary to guarantee that their organizations deliver products and services that meet international quality standards and fulfill customer expectations.
Emphasis on Strategic Planning: The program places a strong focus on strategic planning, enabling attendees to align their projects with broader organizational objectives, thereby enhancing overall effectiveness.
Cultivating Project Leadership: Graduates of the program emerge as adept project leaders, capable of guiding teams and efficiently completing projects with effectiveness.
Mastering the DMAIC Methodology: Comprehensive coverage of the DMAIC (Define, Measure, Analyze, Improve, Control) methodology equips participants with the tools needed to systematically enhance processes and address intricate issues.
Proficiency in Black Belt Analytics: Participants develop a profound understanding of data analysis techniques, enabling data-driven decision-making and precise identification of areas for improvement.
Practical Software Proficiency: The program offers hands-on experience with essential software tools such as Minitab and MS-Project, enhancing technical skills and project management capabilities.
Change Management and Transformation: In today's dynamic business landscape, navigating change and transformation is vital. This program provides insights and strategies to effectively manage change and foster a culture of continuous improvement.
Instructor-Led Learning: Led by expert instructors, this training program delivers a dynamic and interactive educational experience. Participants receive guidance and mentorship, ensuring their success in the Lean Six Sigma Black Belt journey.
Certification: Upon successful completion of our program, you will receive a globally recognized Six Sigma Black Belt certification, opening up new career opportunities and enhancing your professional credibility.
+ Years In Training & Consulting
+ Professionals trained to excellence
+ Black Belt Training Batches Conducted
+ Lean Six Sigma Projects Delivered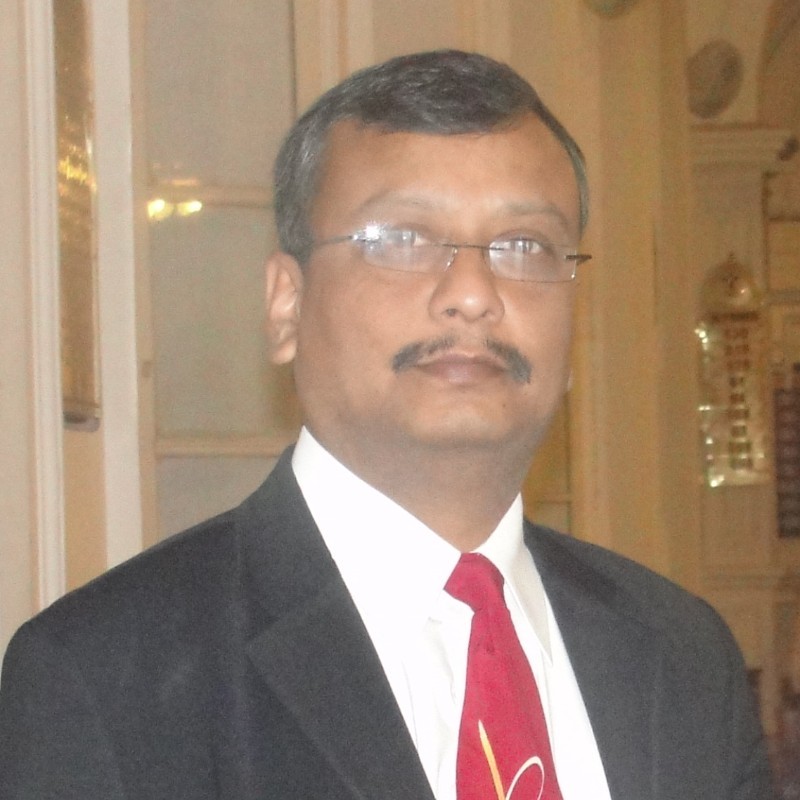 BHANU PRATAP SINGH (CEO, ASQ CMBB, CSSBB)
With over 30 years of Lean Six Sigma Training experience, BP Singh has become a beacon of excellence in process optimization. Holding the prestigious title of an ASQ Certified Master Black Belt from the American Society for Quality, USA, he's trained 2500+ Black Belts and authored Six Sigma Training Modules. At the helm of the "Cross Border Executives Management Group," Singh steers boundary-defying strategies. He personally mentors CEOs, VPs, and junior managers, fostering profitability. Mentoring 100+ "True - DMAIC & DFSS" programs, Singh's clients have experienced substantial revenue growth. His legacy is one of transformative leadership, propelling organizations toward operational greatness. With a background in electronic engineering and 27 years in business process management, his insights blend technical prowess with strategic vision.

Shivakumar Bhaskaran
Works in Medtronic, ASQ Certified Six Sigma Black Belt
B.P Singh Sir is a "Servant Leader" who always puts people first. I was amazed by looking at his effort and inclination toward society and the mentality of "How to improve". CBEMG is just not a training center to go away with a certificate. It is an Ocean filled with vast knowledge and expertise across different industries. I strongly recommend CBEMG program.

Vineet Dubey
Analytics Advisory Manager, Accenture, CBEMG Certified Six Sigma Black Belt
Most detailed and in-depth Six Sigma training. I recommend CBEMG to everyone who is starting the Six Sigma journey. BP Singh Sir makes a great effort to explain the topic. Uses simulation methods to explain the concepts.

Nikhil Pachauri
AM, Infosys, CBEMG Certified Six Sigma Black Belt
I am very happy to be part of this training. The way BP Singh Sir put the effort, hats off to him. I have got a deep understanding of Six Sigma, and Lean concepts in this training program. I will recommend others to join this training program if you want to be BB certified.
COMPANIES WHERE OUR ALUMNI WORK